Introducing The MA Properties App
Introducing the MA Properties App! We created this app to allow our clients access everything they need with ease. Whether you're just browsing, actively looking to sell or buy, or are already one of our active clients this app has everything you could need!
The homepage replicates our website and provides access to everything we offer. The home search page allows you to filter down your search and find the perfect home with just a few clicks, you can then easily contact one of our agents to find out more information about the property.
Thinking of selling? Take a look through our seller experience page to see everything we do for our sellers.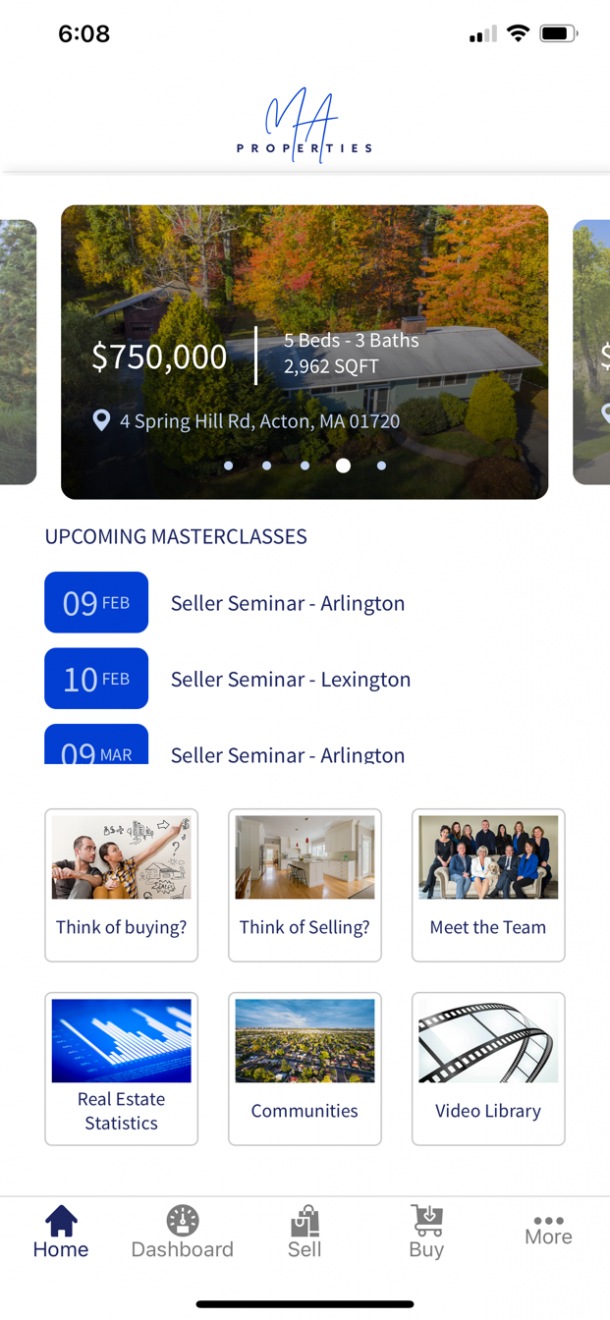 Homepage
The app provides full access to all aspects of our website.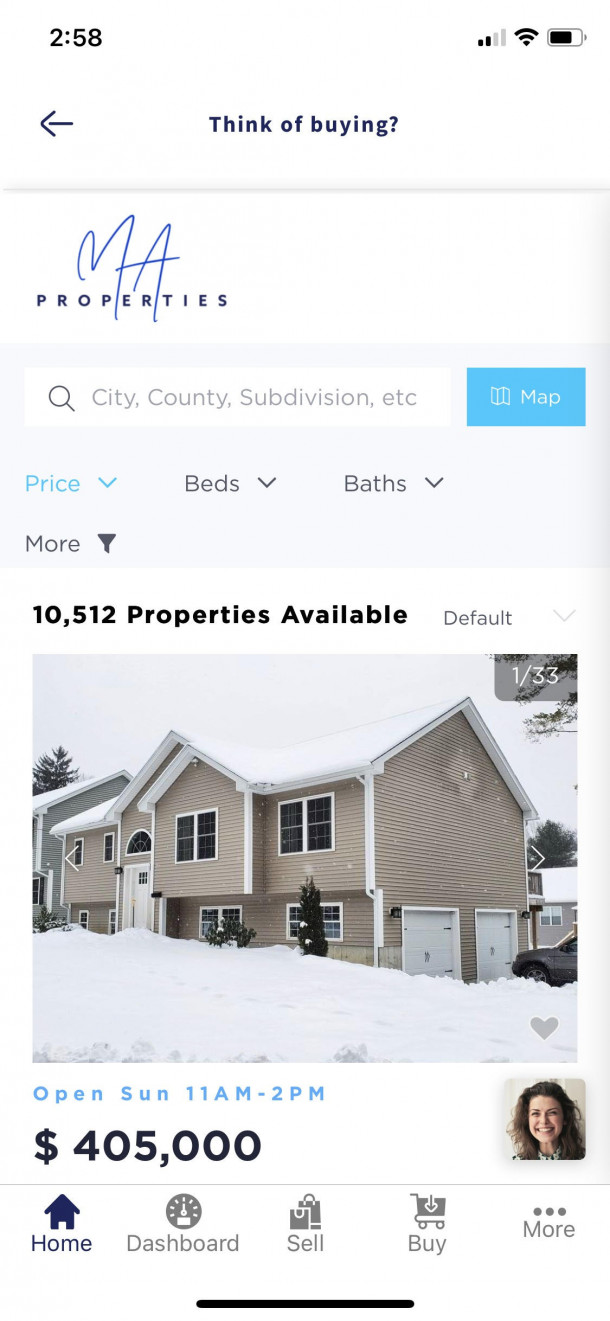 Home Search
Looking to buy a home? Check out our property search tool to find the perfect home for you!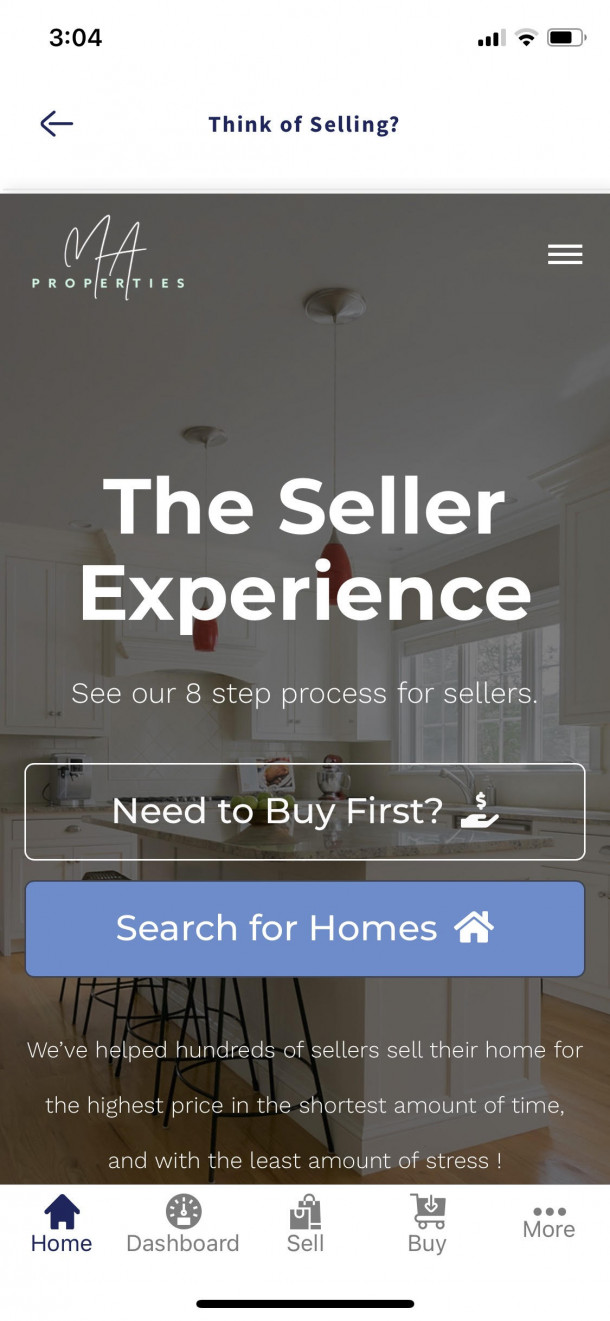 Seller's Experience
Thinking of selling? Take a look through 'The Seller Experience' and see everything we do for our clients!
Buying and selling is about making smart decisions which is why we have a team of the best agents around, they use detailed statistics to find their clients the best possible deal, you can meet our team and check out the stats they use all from the homepage of the app!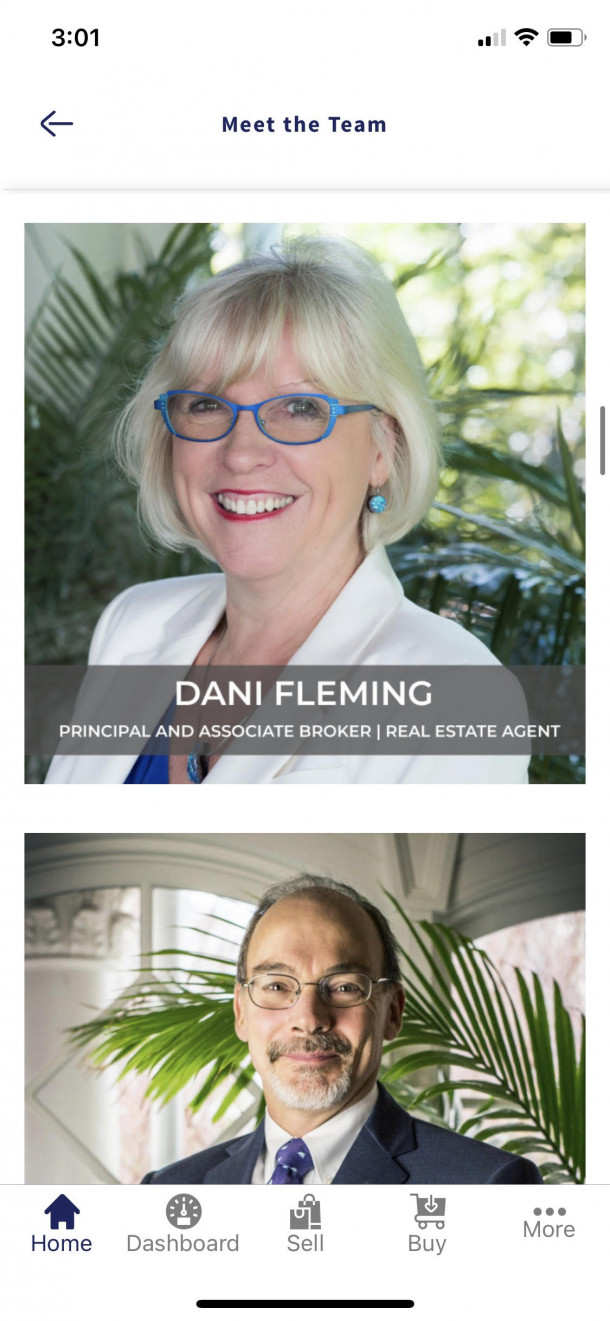 Meet The Team
Take a look at the people who make it all happen, we have a full team of agents and support staff.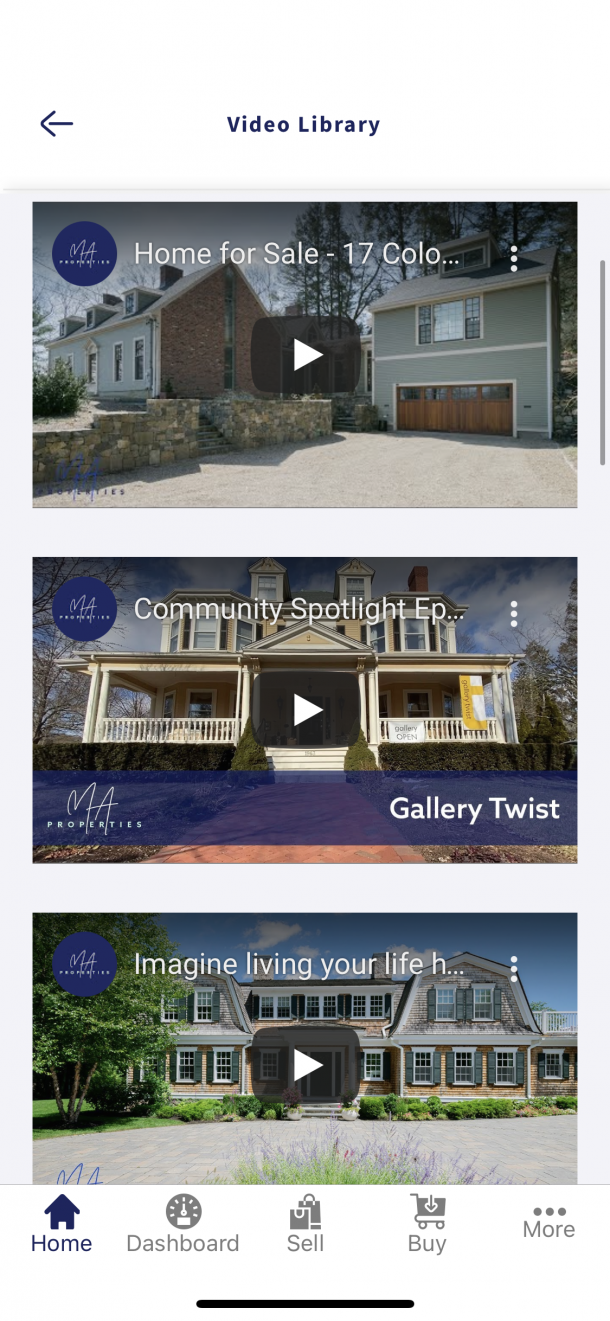 Video Library
We have a full video library of educational videos to help you answer any questions you may have..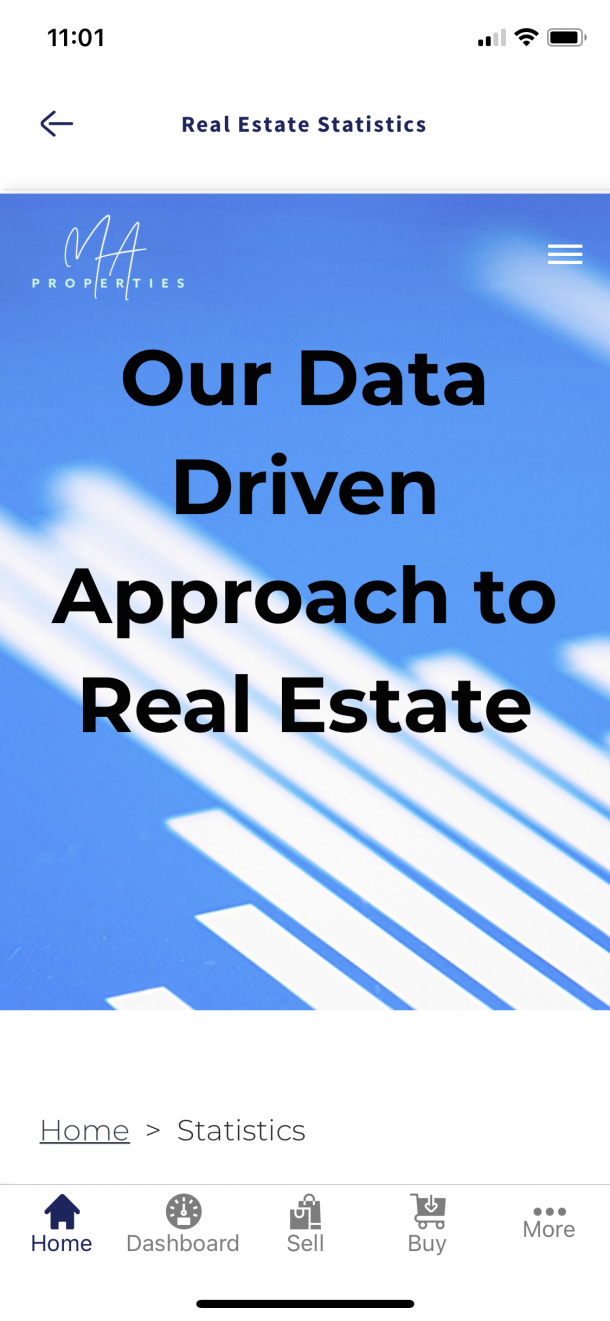 Statistics
The app provides full access to all aspects of our our transactions will be shown here.
Buying and Selling Dashboards
The MA Properties App also helps our active buyers and sellers keep track of their transactions.
For sellers it will allow them to track every aspect of the pre-listing phase and when each step is taking place (staging, photographs, etc..)
Once their home is on the market they can then keep track of real time insight into all of the digital stats involved with the listing (3D tour views, website views, etc..)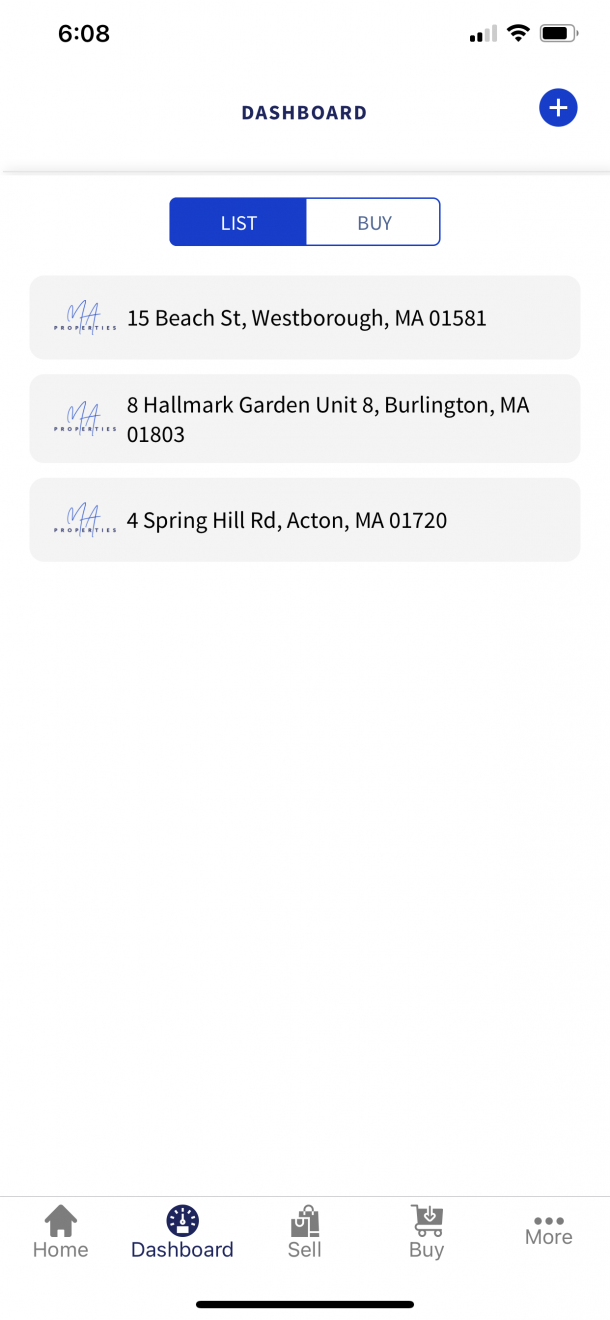 Dashboard Homepage
Your transactions will be shown here.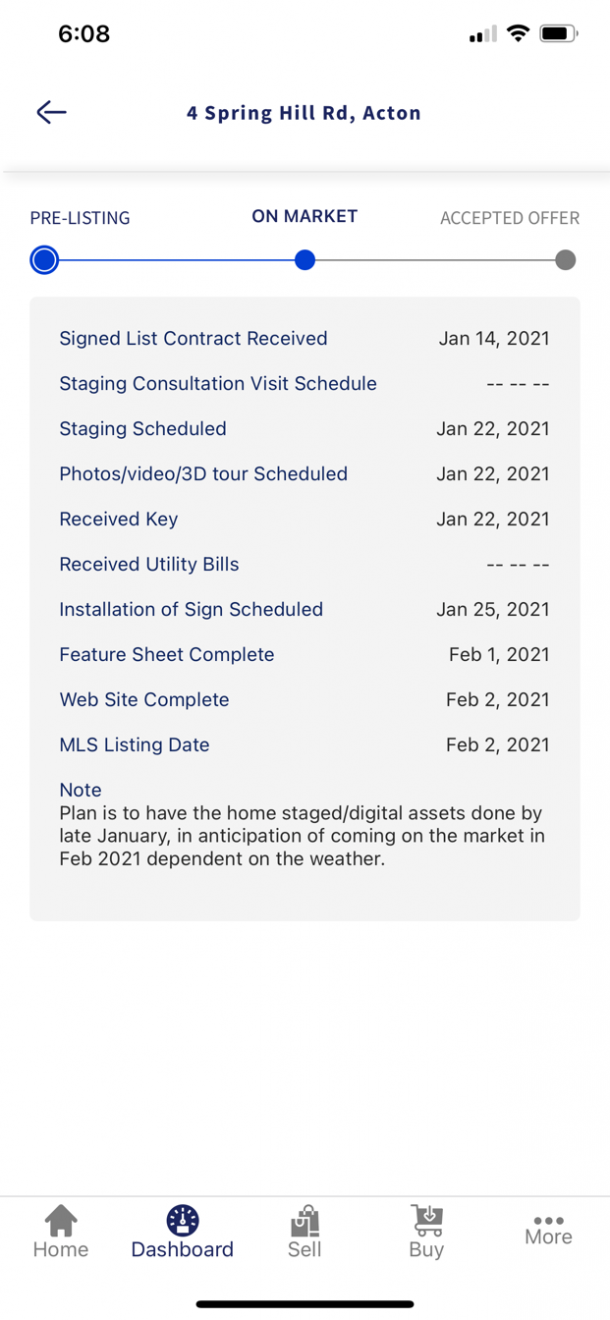 On Market Plan
Full schedule of the pre-listing plan so seller's are kept updated with what we're doing.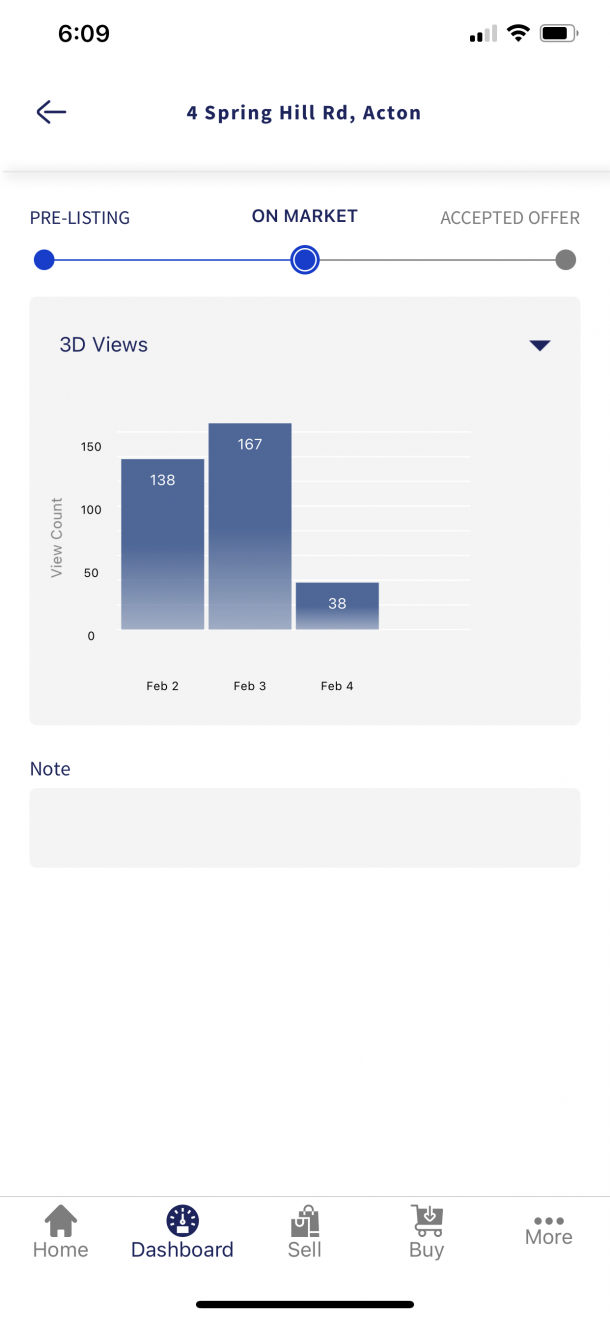 Digital Asset Views
Sellers can keep updated on their listing and what is being viewed.
For a more in-depth look at the Dashboards please check out the video below!